We've Spent 14 Years Helping More Than 10,000 People Just Like You and Here Are Some of Their Results…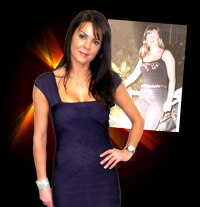 Katherin H.
After having 4 children, I was sick of feeling tired and overweight. I decided to make a change and with the help of my Midtown Trainer I achieved amazing results.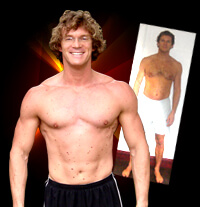 Greg P.
3 years ago when I started, I was overweight, under strength and unfocused. Immediately when I started with CardioActive Personal Training in I was then blown away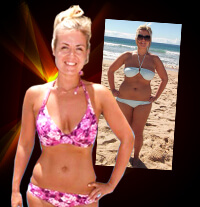 Kelly W.
I like value for money and the 8 week CardioActive Personal Training 'How to look Good Naked' course gives just that.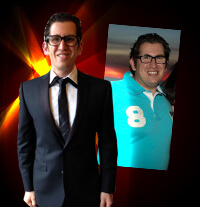 Paul B.
How did I do it? simple, listen to the CardioActive Personal Training team! They are like a family of experts you never knew you had.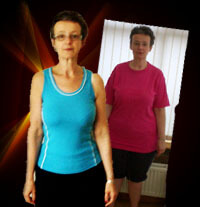 Nancy H.
I have worked with CardioActive since May 2008 and during that time have lost weight and improved my overall fitness and health—such that I was able to run my first 5km race last year.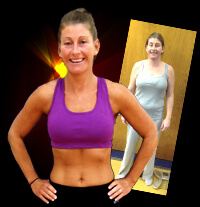 Krintin M.
I am happy to say I have reached my personal target weight and I am more toned that I ever thought possible.
12 month CardioActive Training plan (Endurance & Weight-loss focus)

TRIATHLON TRAINING yields 1st Place at Kiawah Island Olympic Tri (1km swim/40k bike/10k run)

While working with Midtown Trainers for the past 12 months, Tate has achieved amazing results through our CardioActive program. These customized workouts gave him an unprecedented weight-loss, and improved endurance. While working on his strength-training and weight-loss, we were simultaneously able to coach him with our Triathlon training program. Additionally, Tate still follows our nutritional program and took 1st place in a Olympic distance triathlon.* Congrats Tate! Your progress is motivating to everyone around you!

TATE

WEIGHT LOSS -160LBS , MUSCLE Added +17 LBS

3 month CardioActive Training plan (Muscle Toning & Weight-loss focus)

ARE YOU CONSIDERING HIRING A TRAINER?
Trey is not your typical trainer. You can tell immediately he's not just a "human counter" or someone concerning with just making money. He truly cares about assisting you in reaching your goals. In the process, he'll motivate you, push you to do more, and make you give more than you thought you had to give. It's hard work, no question. In the three months of working out with Trey, I have learned how to effectively workout, how to use the gym's equipment, and how to eat healthily.*

JENNIFER

WEIGHT LOSS -12 LBS,MUSCLE Added +7 LBS

3 month CardioActive Training plan (Strength & Weight loss focus)

ARE YOU STILL TRYING A DIY WORKOUT PLAN?
Working out on my own was difficult and confusing, but after three months of training with our Midtown Trainers Trey and Ray, only two to three times a week and following their nutrition guides, I'm getting the results that I never got trying to do it myself!*

Very impressive results in such a short-time! Congrats James – you made a new level of commitment!

JAMES

WEIGHT LOSS -40 LBS , MUSCLE Added +11 LBS

I definitely recommend Trey if you want to change your life.

Finding the right personal trainer who really cares about your goals is hard, especially when you want to achieve them in a short period of time. Trey proved me the opposite! Trey, I love your energy that keeps me going when I want to give up, your good advice when I don't know what I am doing, and your strength when I lost mine!

Don't waste your time, effort and money somewhere else where it's all about money and not personal, this is the real personal training where you feel like the only client!*

FARAZ

Ongoing knee pain sidelined me for almost a year because I was afraid to cause more pain and make matters worse. With a focused workout plan, Midtown Trainers coached me back to health, toned my legs, strengthened my knees and helped me drop 5 dress sizes! It was far superior to the other weight loss programs out there in that Midtown Trainers helped me become a healthy person, not just a person who lost weight.*

BERNADETTE

Dress Size 18 to a Size 8!*

Trey has helped me curb my diet, my daily routine, and implement a great daily workout that has really changed my overall physique and boosted my confidence.

The studio also offers services like massages and ready to go meals. He really likes to figure out what your goals are and to help you achieve them. Once you meet Trey, you will instantly see his passion for this. HIGHLY RECOMMEND.*

AMANDA

BOOSTED MY CONFIDENCE*