TOP RATED 1-ON-1 PRIVATE PERSONAL TRAINING!
Trey Harris
Owner /Founder of Midtown Trainers | Creator of Cardioactive | Personal Trainer
Midtown Trainers is proud to introduce you to Trey Harris. As a competitive athlete of over 20 years, Trey faces challenges in weight loss for wrestling, rebuilding strength for football, and building endurance for marathons and triathlons. Each sport requires different types of training, herein lies the challenge…How does one find the ideal balanced body weight, proper endurance/strength combination, and correct nutritional intake to optimize the perfect training program?
After 30 seasons of competitive sports, he has developed a unique style as a fitness trainer. High-rep, low weight endurance style training combines the use of weight-training, plyo-metrics, balance, and core to rapidly transform one's physique.
Contact us if you would like to learn more about our fitness training or to schedule a time with a personal trainer like Trey. We will even make sure that your first visit for personal training is free.
CERTIFICATIONS:
15 Years experience | EXPERT Certified | ACHAF Certified | USAT Triathlon | NCAA Athlete
RACE HISTORY:
2018
Tough Mudder
Savage Race
Brookhaven Bolt
Hussle for Hope
2017
Publix Half Marathon Tough Mudder EastSide Beltline 10K
2016
Publix Half Marathon Tough Mudder Intown 10K
2015
Tough Mudder Peachtree Road Race Summerfest 5k Kiawah Island Triathlon
2014
Tough Mudder Chattanooga Waterfront Tri Cooper River Bridge Run SummerFest 5k Race for the Cure Olympic D.C. Triathlon 70.3 Ironman relay team
2013
Allstate Half Marathon St. Anthony's Olympic Triathlon Tough Mudder Publix Half Marathon
2012
Tough Mudder Nautica Malibu Olympic Triathlon Half IRONMAN – Rev 3 S.C.
2010
Nautica South Beach Triathlon IRONMAN 70.3 – Augusta 2011 Publix Half Marathon Tough Mudder Nautica Malibu Olympic Triathlon
2009
Charles Harris 10k (7:10 pace PR) Miami International Triathlon 2:45 Turtle Crawl Olympic Triathlon 1st Place Nashville Half Marathon 8:00 pace
2008
ING Miami Half Marathon 7:30 pace ING Atlanta Half Marathon (67/396 Age) 1:44:19 Charlotte Observer Half Marathon
2007
ING Half Marathon 1:40:40 (7:45 pace) Atlanta Half Marathon (99/364 Age; 8:28 pace)
2006
Rock and Roll Marathon San Diego 3:58:35 Chateau Elon Duathlon
2005
Peachtree Road Race 10k Big Peach 5k Eikken Minute Man / Team Big PEACH Country Music Half Marathon Nashville
2004
Peachtree Road Race 10k Buckhead Sizzler 10k
2003
Buckhead Sizzler 10k
Del Moore
Personal Trainer
From losing his father to a massive heart attack at the age of seven and suffering many financial difficulties, to becoming a successful entrepreneur, renown motivational speaker and dynamic personal trainer; Del's story of determination and perseverance to reach his goals embodies the traits that he bring to each of his clients workouts at Midtown Trainers.
Del was a multi-sport athlete who played football at the collegiate level. Del ended his sporting career early to start his own business ventures in order to set his family up for long-term wealth & stability after being burglarized on two separate occasions and becoming homeless. One of those ventures includes founding a successful Brand Strategy & Marketing Firm where he worked with multiple Fortune 500 companies, nonprofits & startups.
While in business, Del gained over fifty pounds of unhealthy weight. After realizing his health and weight were becoming excessively unhealthy, Del decided to retake control. He loss fifty pounds and added bulk to his body frame. Del decided to return to what he loved most, sports and fitness. He began training people who were experiencing some of the same challenges and helping them reach their fitness goals. Due to experiencing his own share of ligament tears and other various injuries, he decided to expand his skill set to include correcting muscle imbalances and improving joint stability.
Del studied Business Operations & Management at Clark Atlanta University. He is a Certified Personal Trainer through one of the top accrediting institutions, National Academy of Sports Medicine. He also possesses multiple Dale Carnegie Certifications. Today, Del continues to inspire the world through his motivational & business speeches.
Del understands what its like to have a goal that seems to be on the opposite side of many obstacles. He also knows what it takes to fight through those obstacles to reach a milestone. Whether your goal is to lose weight, add bulk & muscle tone or to correct muscle imbalances & joint stability; Del is the perfect personal trainer for you.
You can expect a high energy workout that is specifically tailored towards your individual needs & goals. Most importantly, Del cares. Your goals become his goals and he will work with you every step of the way to reach them.
Necia Jones
Personal Trainer
She discovered fitness in a dark time in her life after she experienced a great loss. To cope, Necia began training and discovered her passion for fitness. It gave her time to re-build the confidence that she once had and comforted the pain that she was experiencing. While taking control of her life again she found that setting goals and achieving them was an extremely rewarding.
Today she is an experienced trainer who loves helping others unlock a better version of themselves. She is a NFPT certified personal trainer and Nutrition Specialist. Throughout her time as a personal trainer she has developed specialties in strength, stability and resistance training.
The workouts and nutrition programs that she generates are focused on toning and sculpting the body quickly. Necia is a strong advocate of the CardioActive training system. This strategy has allowed her to help dozens of women get back into incredible shape. Her training and life experience have made her a strong motivator. This skill will propel you through each workout with a high level of energy.
Matthew Shields
Personal Trainer
Having played football and basketball in Atlanta throughout his undergraduate studies at Kennesaw State, Matt quickly realized his appreciation for first class coaching. The leadership and competitive spirit among coaches and teammates improved with his level of experience. Through years of working with different athletes, trainers and coaches, he developed his passion for personal training.
Before reaching this level of experience, Matthew suffered back and hamstring injuries due to poor coaching. During the long and painful rehab process, his passion became a reality and his pursuit of personal training began. His life mission to become the best "coach" quickly developed upon certification 2006.
Without compromise, Matt continues to dedicate himself to his many clients. Despite the wide variety of pre-existing injuries and weight gain that clients bring him, he continues to achieve unbelievable results. The success stories and accolades include 100+ lb weight loss, high-school to collegiate-athlete development, surgery prevention and joint strengthening are just a few of these.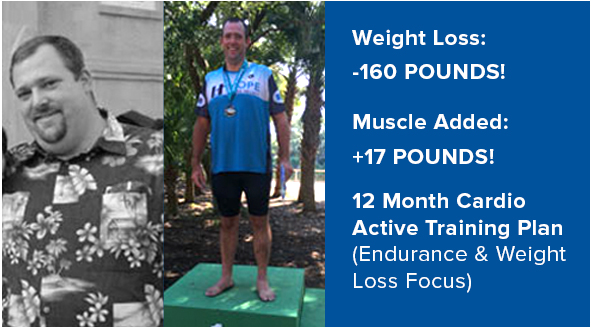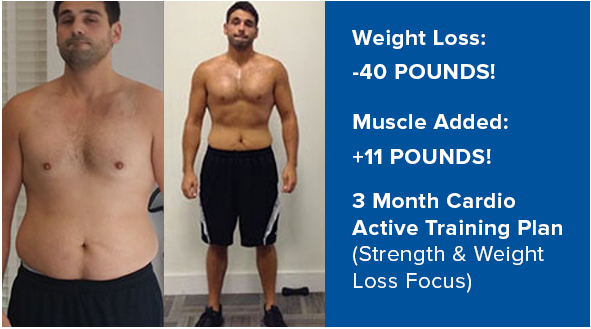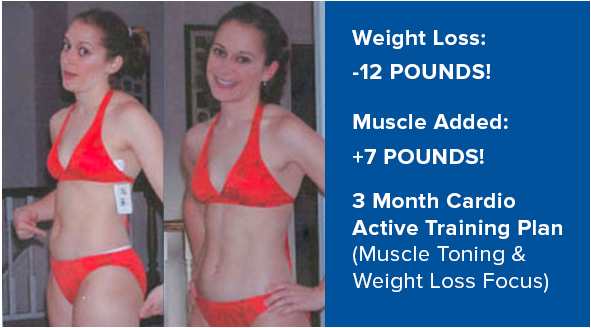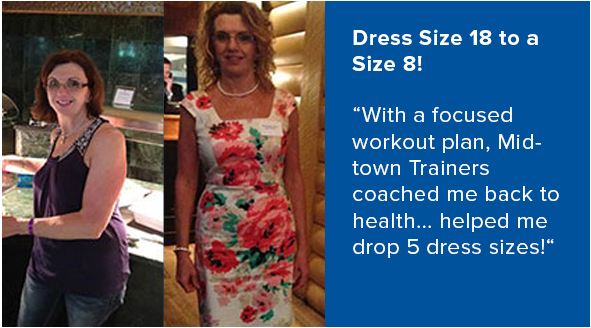 WE LOVE OUR CLIENTS
client 02

client01